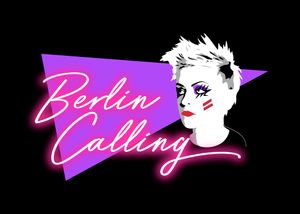 Bio
Berlin Calling is your high-energy connection to the 80's bringing you hits from artists such as Madonna, Eurythmics, Cyndi Lauper, Blondie, Go-Go's, and many more!  The band will keep you dancing with their upbeat song selection and three part harmonies!
The band is comprised of Valerie Irons, lead vocalist, Dave Mairs, guitarist/vox, David Dowgiallo, drummer/vox, Mick Rabba, keyboards/vox, and Greg Z, bassist/vox.
Lifelong friends and former bandmates, Dave Mairs and David Dowgiallo founded Berlin Calling in 2017.  Dave and David played in their very first band together, called "Fusion" and as Dave stated, "It's a joy to be reunited with David again, and fun to be playing 80's new wave music with the other talented members of Berlin Calling. Great things to come with great friends!"   And as David said, ".....to have the opportunity to play great music from the 80's and to have the chemistry we all have as a band makes it so much fun."  
We can't wait for you to join in on the fun!  

Please take a moment to sign up for our our mailing list and like us on Facebook and Instagram and we'll keep you up to date on all of the fun times to come!